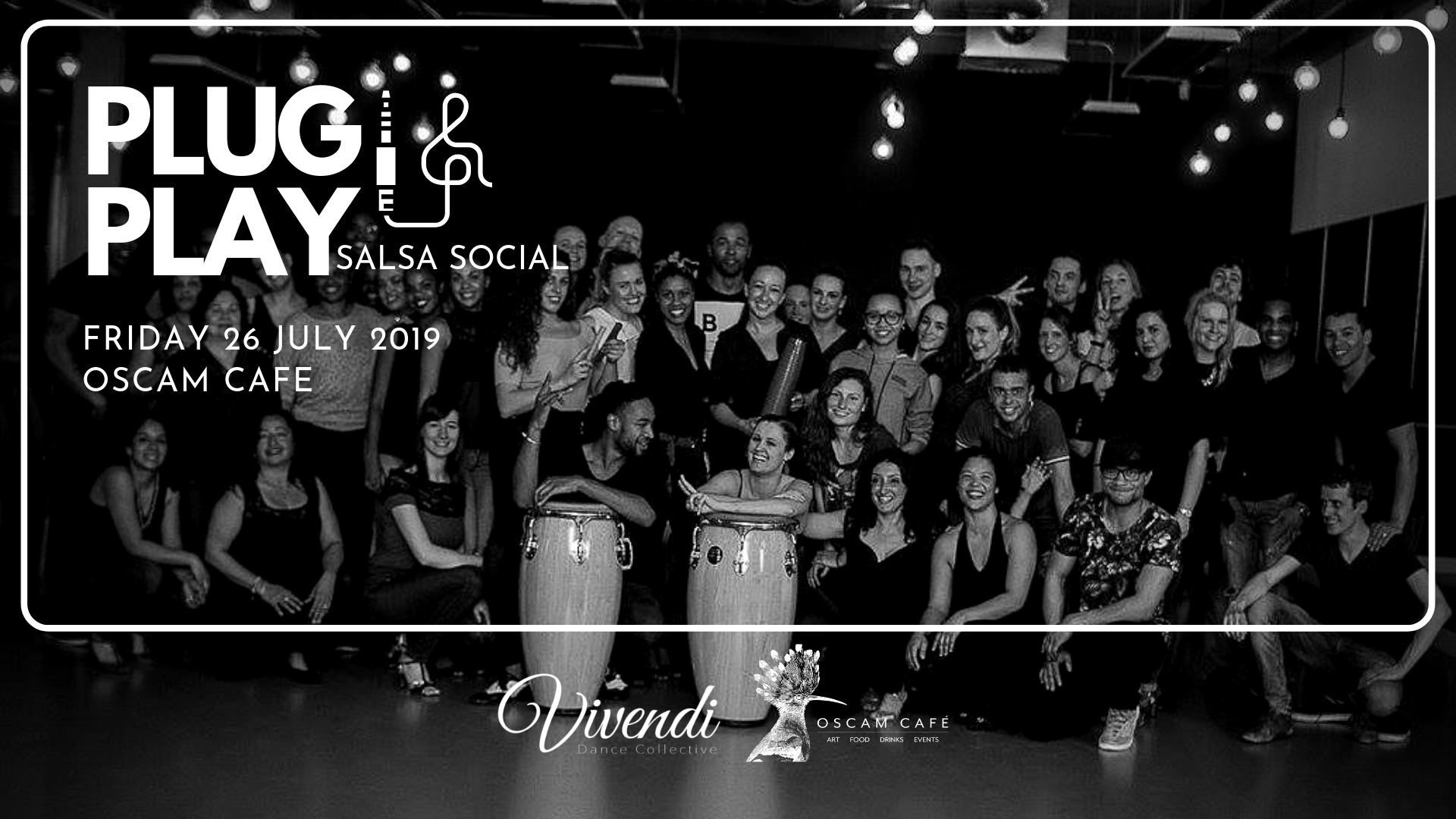 Tijd
21:00 - 23:00
Kosten
€8,00
Plug&Play Salsa Social is BACK!
Yes you read it right… PLUG&PLAY Salsa Social is BACK! 😀
On Friday the 26th of July we are BACK with a renewed concept and of course we didn't get rid of the good stuff!
GOOD STUFF:
– YOU are the DJ!
Make sure to have your playlist ready (sign up at the door)
– Relaxed Vibe
– From 21:00 till 1:00
(This way you can combine P&P with other awesome parties)
– Showtime at 23:00
– Free Parking
RENEWED:
– It's still at the CEC building, but now in OSCAM Cafe
– OSCAM Cafe has a bar
– There will be Cocktails
– OSCAM Cafe has couches and chairs to chill
– You will receive 1 "free drink coin" at the door
We are SUPER EXCITED for this one and can't wait!!!
Entrance (with one "Free Drink" coin):
Pre Sale: €8,-
At the door: €10,- (CASH ONLY)
Partytime: 21:00-01:00
Showtime: 23:00
DJ: YOU, YOU and YOU!
Car: Free parking
OV: Exit metro stop Ganzehoef, cross the pedestrian crossing straight ahead and at Meram to the left
There you will find "CEC gebouw"
Same building as before but now in OSCAM Cafe. It's right there on the corner; across from Meram
Questions? Send us a message!